---
---
---
---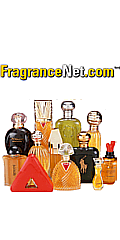 ---
---
---
---
---
---
---
---
---
---
---
Susan Mangatal -
Greetings On-Line Family
October is National Domestic Violence Awareness Month.
Domestic Violence in some way affects us all, and it's a known fact that it's about POWER and CONTROL! It's best defined as a pattern of abusive and controlling behavior that one partner uses against another in an intimate relationship. Behaviors which includes physical (battering/Family violence), sexual and verbal abuse, economic coercion and other intimidating behaviors. It has crossed all barriers, all racial and all economic lines. Actually, chances are every one in this world knows someone, even in their families, who has been hurt by a spouse or loved one. The National Domestic Violence Hotline's (NDVH) is focusing heavily on prevention and intervention, they believe the best solution for our nation's families is that they never experience violence in the first place, and the purpose of primary prevention efforts is to stop violence from occurring in future generations and to leave a lasting legacy of safety and respect within all families.
I'm not sure if you are aware that even though there have been significant efforts for many years to address the problem of domestic violence in our nation, approximately 33 million+ women continue to experience abuse every year (men's violence against women). Mind you it's no longer just women experiencing abuse, it has now expanded to include men, many who are in same-sex relationships. There are some cases where men who are in heterosexual relationships become victims as well. Facts indicate that women who are at greater risk for experiencing violence from an intimate partner are young women between the ages of 16-24, women living in poverty (women with annual incomes of less than $10,000 experience significantly higher rates of violence).
Experts believe that domestic violence is not about stress, anger or "out of control" behavior but is instead a choice. They also believe men who batter choose to use violence against, or seek to maintain power over their partners, while using this power and control tactics to commit their violent acts to their partners; which of course is done to induce fear and intimidation. (Keep in mind these violent acts are never done outside the family setting.) Another important fact is that men who use violence against their partners also can be abusive to their children, and if not abused physically, then they are used as another tactic of abuse toward the mother.
Most women try to deny the abuse, make excuses for it, and they often hide it and don't even tell their families or friends, because most women (foolishly) don't want to leave their husbands, they simply just want the violence to end. In many cases too, they hide it because of the fair of being harmed more severely by their abusive partners. They also fair if they are to tell someone they would be encouraged to end the abusive relationship, which leaves them contemplating some difficult issues/choices, such as: threats of violence, intimidation, economic dependence and concern for their children. As we all know the risk of homicide increases when a victim is attempting to separate from an abusive partner (statistics and headlines have revealed murders and murder/suicides takes place when a victim has filed for a protective order or seeks divorce.)
If you are experiencing domestic abuse, or if you know of someone who is experience domestic abuse, please do something to stop it. I personally am very passionate about this problem, because I have experienced family members and friends on numerous occasions making excuses for the problem stating: "it's nothing, he loves me and I love him", my answer has always been: "if he loved you he wouldn't hit or abuse you, and abusing someone is not a way for anyone to show their love."
There are many resources for you to reach out to for help, such as: battered women's shelters, community-based organizations, activists within communities of color, faith-based groups, government officials and even policy makers, whom all have played a part in shaping our nation's response to the violence. Intervention is very important, so don't feel dreadful about intervening you might be saving a life. Click on the following for help: Do You Know A Woman Being Battered?; Do You Think You Might Be Abusing?
If you want to read some more details on domestic violence visit the National Domestic Violence Hotline
website: www.ndvh.org or call 1-800-799-SAFE (7233) or (TTY) 1-800-787-3224.
Hotlines:
National Domestic Violence Hotline: 1-800-799-SAFE (7233) or National Domestic abuse - 1-800-363-7233
www.menstoppingviolence.com; www.endabuse.org; and www.nnedv.org
Local Hotlines: MARYLAND - www.oag.state.md.us/Family/dvhotlines.htm or www.dccadv.org/resources_md.html#hotlines
WASHINGTON DC: DC Coalition Against Domestic Violence (DCCADV): 202-299-1181; DC Rape Crisis Center: 202-333-RAPE (7273); Domestic Violence Support Center: 202-347-3090; Men Can Stop Rape: 202-265-6530; SOS Center (DCCADV): 202-889-8878; and Domestic Violence against Men: click the following: Help for Battered Men or www.menweb.org/battered/gjdvdata.htm
By now, I'm sure you are aware Mychal Bell was ordered back to prison last Thursday, October 11th. This took place after he attended a routine juvenile hearing (according to one of his attorneys Ms. Carol Powell Lexing). At this routine hearing the state District Judge J. P Mauffrey, Jr. decided Bell had violated probation and sentenced him to 18 months in a juvenile facility on two accounts of battery, and criminal destruction of property, which was unrelated to the December 2006 event (Jena 6). His parents were also ordered to pay all court costs and witness fees. I understand he even has to pay a substantial amount monthly for his stay at the facility.
Of course, many across this country and nation are extremely upset about this. I understand Civil rights activist Rev. Al Sharpton denounced this decision as "REVENGE" by the judge and called on Louisiana Gov. Kathleen Blanco to intervene. He stated "we feel this was a cruel and unusual punishment and is a revenge by this judge for the Jena 6 Movement" (Sharpton help organized the protest on Sept. 20th). I strongly feel after spending almost a year in an adult jail, Mychal has served his time...PERIOD, and he has indeed served more than enough time for a simple school yard fight between teens. A few days ago Congressional hearings took place about this issue, and nothing was done to resolve this issue, absolutely nothing!! Clearly, no one in Congress cares about this young teen's life. Honestly, I'm not quite sure what's going on with this case anymore, I am angry and completely fed up with this injustice. I also feel a sense of hopelessness since so many of us have been fighting for justice for this young man, many of us dropped everything we were doing and headed to Jena to demonstrate against the injustice bestowed upon Mychal and the other 5 young man who were charged in this case. We were all elated when he was released on bond two weeks ago, now to learn about this news is pretty devastating to many of us.
I must say candidly, that we are being shown that we are nothing, absolutely nothing; nor are we a part of this society...in this America, with equal rights and equal justice...we have none!!!. What we raise our voices for and fight for is ignored, and we are even punished (such as like Mychal Bell.) No matter how much we come together and fight for our rights and fair/equal justice, clearly we get none and honestly really accomplish nothing!! You know, they all must be sitting around having a great laugh and saying "...who the hell those _ _ _ _ _ think they are, coming to our city and protesting, and expect us to jump or do as they wish...ha, they'll see..." I surly see, and I hope many of you do too.
Still there are many racial incidents occurring all over America now, and I know it's going to get worst, so everyone must be ready to support the movement. The most astounding for me this week was learning about the 8 people who were acquitted of Manslaughter of a Black Teen at a Boot camp in Miami.
I urge you not to give up on this fight, we all must stay strong to the cause and work hard towards obtaining fair and equal justice.
Update on Enough is Enough Campaign
FOR IMMEDIATE RELEASE
October 15, 2007
Contact: Julia Pollard - 301 238-4826
CAMPAIGN BRINGS WEEKLY PROTEST TO HOME OF VIACOM CEO
New York, NY – The "Enough is Enough" Campaign against corporate sponsorship of visual images and lyrical messages that degrade women glorify violence and negatively portray blacks and Latino men as pimps, gangsters and thugs comes to New York. The campaign regards Viacom as one of the leading media outlets for production and distribution of offensive lyrical and visual content that sexually objectifies women and stereotypes men of color. Beginning this Saturday, October 20th, at 12:00 noon EDT we will protest outside the Manhattan residence of Philippe P. Dauman, President and CEO of Viacom, Inc. located on East 65th Street between Lexington and Park Avenues.
A press conference will be held at the site of the rally @ 1:00 p.m. EDT.

Supporters of this campaign include Rev. Al Sharpton of the National Action Network; Dr. E. Faye Williams the Chair of the National Congress of Black Women; noted human rights activist Dick Gregory; Rose S. Afriyie of the National Organization for Women; Keith Silver, President of the DC Chapter of the Southern Christian Leadership Conference and several New York City Pastors and their congregations.

The campaign is inviting the hip-hop community, women's groups, Latino organizations, the faith community, and all those concerned to join the weekly rally. Supporters can take the F Train to the 63rd Street Station or the 4 Train to the 68th Street Hunter College Station.
The organization will continue its Saturday rally outside the Washington DC residence of Debra L. Lee, President and CEO of Black Entertainment Television Networks from 1:00 to 3:00 p.m. with a Press Conference onsite at 2:00 p.m.


###

For more information or to schedule an interview with Rev. Delman L. Coates regarding this campaign, visit the www.EnoughIsEnoughCampaign.com website or send an email to: EnoughIsEnoughCampaign@hotmail.com.
The Enough Is Enough Campaign Comes To
New York City. The date for the New York protest is Saturday, October 20th at 12noon.
Washington, DC Campaign:


Outside the home of
BET Exec. Debra Lee.
This weekend is Howard University's Homecoming and there are lots of events happening celebrating HU's Homecoming. Huge stars are in town for the celebrations such as Keyshia Cole, Diddy, LL Cool J, Tarajhi Henton, Little Wayne, and many, many more including Raheem DeVaughn. I know on the Caribbean tip Mr. Energy himself Machel Montano will be performing in DC.
If you haven't seen this young man perform, then you have missed something, he is extremely energetic and very entertaining. Our favorite Soca DJ from Jamaica Kurt Riley is in town.
If you get around to checking him out - it will be a treat, because he is excellent.
Cham and
Stone Love are also in town this weekend. So to everyone who are celebrating HU's Homecoming, please enjoy this exciting weekend and be safe!!! Good Luck HU on your game!!!
Before I close out I must say congratulations to a member of our community on being honored at the Baltimore Chapter of the NAACP on October 17th at their 2007 Banquet Award Ceremony. Dr. Eaine Simon a beautician, community activist, and most importantly the President and CEO of the Baltimore Caribbean and American Carnival that is held in mid July every year. Dr. Simon we congratulate you on receiving such an important award and being honored by the NAACP. www.bcacarnival.net
Are you Tired of missing your favorite music, news and TV shows from home? Now you can get the country's best channels online: Please click the banner above to enter the Jump TV site. Look for the Trinbago TV and Radio Online Special
* Gayelle * ieTV * Radio Trinbago 94.7FM * 103FM * * Radio 90.5FM * Sangeet 106FM * Vibe CT 105FM * Ebony 104FM
To all of you our on-line family, thanks for reading and for always supporting us. As you may know without you there would be no us. So thanks very much for your support. Enjoy this weekend and the upcoming week!